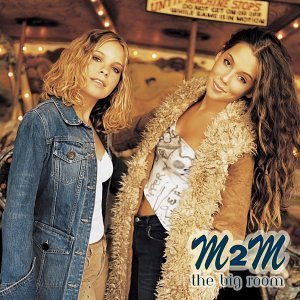 分类[Category]:英文流行歌曲
专辑名称[Name]:The Big Room
歌手[Artist]:M2M
出版时间[Pubtime]:2002-02-26
人气[Hits]:770
上传会员[Member]:May
This Norwegian duo transcended the glossy teen-pop sound of their debut Shades of Purple through sincere performances and good songwriting. With their sophomore set, Marion Raven (vocals/keyboards) and Marit Larsen (vocals/guitars) take an organic, live approach to their music as they enlist the support of rock veterans including drummer Kenny Aronoff, bassist T-Bone Wolk, and guitarist Jimmy Bones. The results range from tender ballads to energetic pop-rockers. M2M continue to distinguish themselves not only by their catchy vocal harmonies and songwriting talent but by shirking clichés. They don′t serenade boys with cutesy ballads, nor do they flaunt sexual innuendoes. This is teen-pop with a genuine sense of romanticism and innocence lacking from the Britneys, Mandys, and Christinas of the world. Marion and Marit′s well-crafted songs don′t just deal with being and falling in love, they deal with hurt and disappointment. They even get downright catty on "Jennifer," their ode to female jealousy, and give "Miss Popular" a taste of exclusion. Although they may not yet have achieved the multiplatinum American status of other teen singers, the women of M2M should prove to have a much longer career.