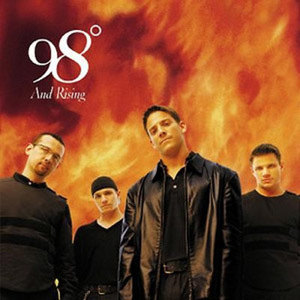 分类[Category]:英文流行歌曲
专辑名称[Name]:98° And Rising
歌手[Artist]:98 Degrees
出版时间[Pubtime]:1998-10-20
人气[Hits]:827
上传会员[Member]:May
Really, 98° is a great idea for a teen-pop band: take an attractive boy band in the vein of Take That or N′Sync and have them sing Boyz II Men crossed with the Backstreet Boys. 98° followed this formula on their eponymous debut and were more or less successful. However, they′ve mastered the sound on their second record, 98° and Rising. Like any teen-pop with chart aspirations, 98° and Rising is far from a perfect album, as it alternates sure-fire hits with filler cut from the same mold, but that should be expected. What′s nice is that songs like "The Hardest Thing" and "True to Your Heart" are well-crafted radio singles, with memorable hooks and excellent production. That same production -- which makes the ballads smoove and the dance-pop infectious -- carries weaker moments of the record, but at the end of the day, it′s the singles that make 98° and Rising entertaining. And for many fans, that will be quite enough indeed.